On January 15, 2020, the Source of Compassion Kyrgyzstan Educational- Vocational Training Center graduated its first group of 20 students. They studied the English language for eight months and received a Pre-Intermediate Level Certificate.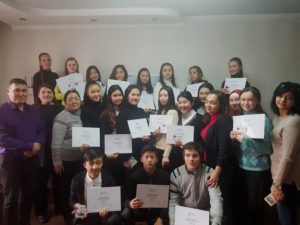 Now, these youth have a hope for their future career and may continue to higher education.
The next step for many of these graduates will be to attend our upcoming computer course.